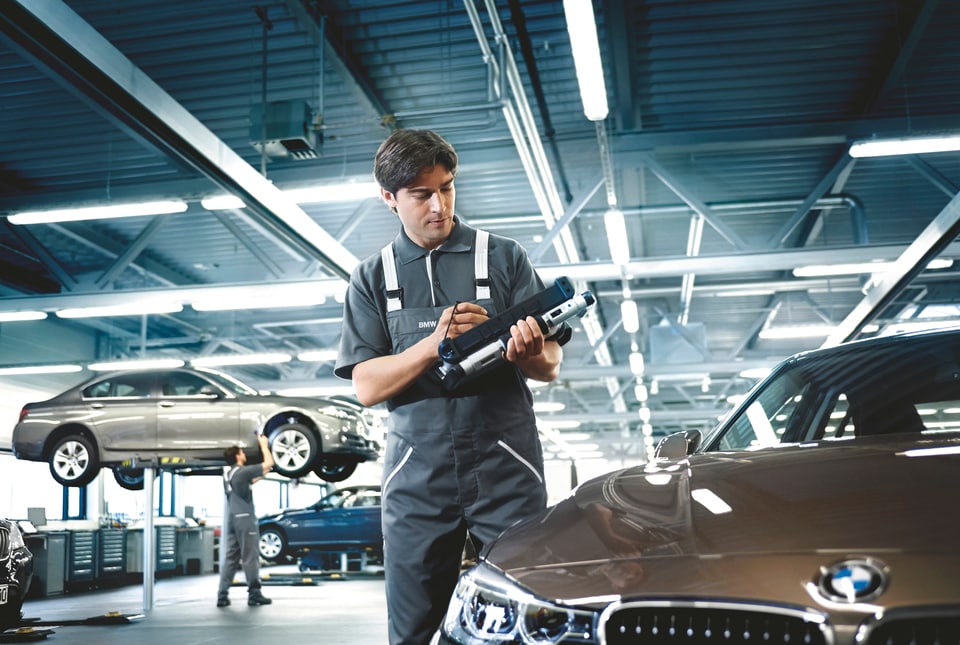 You want to take great care of your performance car.
Hendrick offers two premium BMW centers in Charlotte for service, maintenance, and repair to address all of your needs. We know that your schedule can often be hectic, and when you need service one location may be easier to get to than the other on a given day.
If you're really on a tight schedule, both of our state-of-the-art locations now offer BMW FastService, our solution for the demanding daily lives of Charlotte drivers: a by-appointment service offering that guarantees turnaround time for basic maintenance needs in an hour or less.
As a 12-time winner of the BMW Center of Excellence award, we have a reputation for quality that we aim to keep. We pride ourselves on only staffing our local BMW centers with passionate, expertly-trained professionals, so you can feel comfortable and confident using either one of our locations.
BMW Service & Repair at E. Independence Boulevard
Hendrick BMW Charlotte Center
Our primary building is located right near East Forest, off of E Independence Boulevard just a few minutes away from I-485 and I-277. Hendrick BMW Charlotte has BMW Geniuses on site and is a Certified Classic Car Center and a Performance Center Delivery location.
Hendrick BMW Charlotte has a 4.7-star rating on Google out of a total 765 reviews.
BMW Service & Repair at Northlake Auto Plaza Boulevard
Hendrick BMW Northlake Center
Don't want to fight the traffic on E Independence? Our second Charlotte BMW location is conveniently just off of Old Statesville Road, just a moment away from I-485 Outer and less than a mile from I-77. We support BMW Ultimate Care+ and Fast Service, and our team of experts can address any issues you might have.
Hendrick BMW Northlake has a 4.2-star rating on Google out of a total 154 reviews.