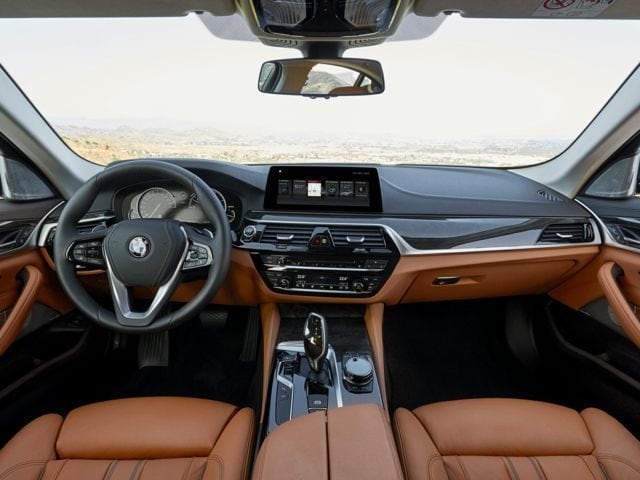 The all-new seventh-generation 2017 BMW 5 Series is dropping into the lineup in style--and its return-to-form design is turning heads everywhere it goes.
WIRED magazine reviewed the brand-new and redesigned 2017 BMW 5 Series today, wondering "Has the Ultimate Driving Machine yielded to the Ultimate Autonomy, Luxury, and Technology Machine?"
And while reviewer Basem Wasef seemed torn on naming the new BMW 5 Series a pure sports car--ignoring its lush new range of technology and features--he did seem to find that the bottom line still found that this BMW sedan is a true driver's car:

"Both [BMW 530i and BMW 540i] cars deliver excellent roadholding, satisfying acceleration, and an intuitive sense of chassis dynamics and weight transfer. In other words, the 5-Series is fun to drive again. The electromechanical steering system feels organic enough, while an available four-wheel steer package offers enhanced low speed agility and high-speed stability."

Expected available models include the 2017 BMW 530i, BMW 540i, BMW 530e plug-in hybrid, and 2017 BMW M550i xDrive; though we're confident that there will be an even greater range of BMW 5 Series models coming in the summer and fall, too.
Want to see some differences between the all-new seventh-generation BMW 5 Series and its predecessor, in real-time?
Check out this video comparing the 2016 BMW 5 Series (6th Generation) vs 2017 BMW 5 Series (7th Generation), or read WIRED's full review online:

https://www.wired.com/2017/02/review-2017-bmw-5-series/