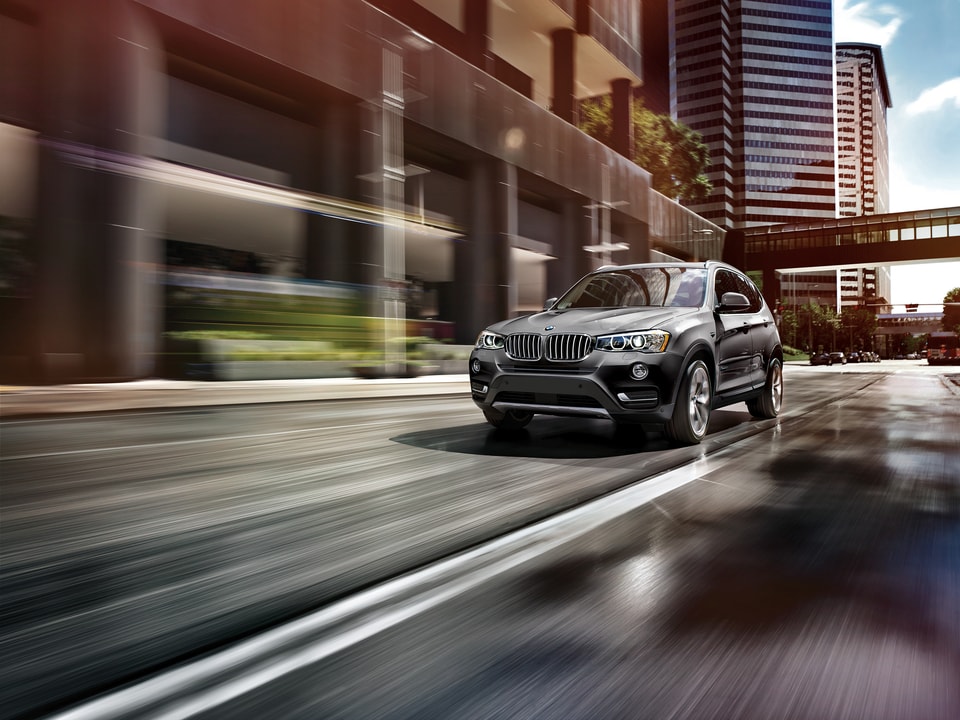 BMW's 2018 X3 compact SUV is a great option for Charlotte drivers who want a vehicle that's practical and efficient--but fun and versatile. Something that can carry the kids safely, but can get a little wild on the weekend. The competitive, well-equipped, and stylish new 2018 BMW X3 is a perfect fit for these unique needs.
Hendrick BMW is excited to offer the new BMW X3 in multiple configurations, available now in Charlotte.
Shop New 2018 BMW X3 SUV Inventory
One of the most impressive competitors to the 2018 X3 is the recently-redesigned 2018 Audi Q5--another compact luxury crossover produced by one of the top premium SUV brands.
So, how does the BMW X3 compare to the Audi Q5?
Similarities
Both come standard with All-Wheel Drive (BMW-xDrive, Audi-quattro)
Both are powered by a 2.0-liter turbo four on entry-level models
Both models come standard with touchscreen infotainment features
Both vehicles offer a 4-year/50,000-mile warranty
Differences
The BMW X3 has more available horsepower--up to 355 HP
BMW offers more engine options on its X3 crossover than Audi does on the Q5
BMW X3 has more available accessories, package options, and add-ons for super customization compared to the Audi Q5
The BMW X3 offers a full 6.0 cubic feet of additional cargo space than the Audi Q5