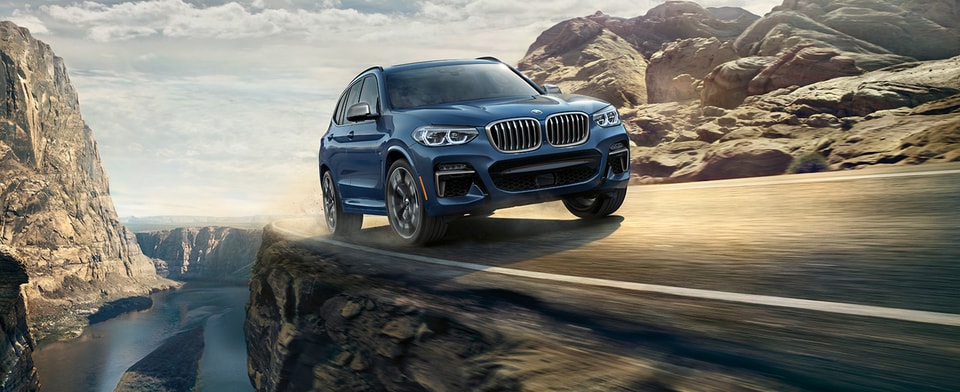 For the new 2019 BMW X3 model, this compact SAV is adding an all-new rear-wheel drive option for Charlotte-area drivers who prefer the feeling classic sport performance.
And, for those drivers who prefer a lower starting price.
The 2019 BMW sDrive30i is a more affordable compact luxury SAV option than its all-wheel-drive cousin, starting at just $41,000--$1,650 less than the current BMW X3 xDrive30i.
New models are available now at your local Hendrick BMW store; contact us to learn more, or visit inventory online.
Learn more about the new 2019 BMW sDrive30i here.
What's the Difference Between sDrive and xDrive?
At its easiest, the big difference between BMW sDrive vs xDrive is that the former is BMW's two-wheel-drive system (in the case of the BMW X3, rear-wheel drive), while the latter is BMW's all-wheel-drive system.
In two-wheel drive (2WD/RWD), all of the engine's power is sent only to two wheels on one axle. So, for this SAV, all 248 horsepower that's made by the standard 2.0-liter turbocharged four-cylinder is sent to the rear axle to power the rear wheels.
That gives the new 2019 BMW X3 a distinctly sporty and agile feeling that can be a lot more engaging for some drivers than the classic AWD system.
sDrive RWD isn't quite as capable as xDrive AWD, but both have their uses and their perks.
What are the Benefits of sDrive Rear-Wheel Drive in North Carolina?
All-wheel drive has many benefits--but, sDrive rear-wheel drive offers just as many.
Since power is only needed to spin two of the four wheels, 2WD vehicles are always more fuel-efficient than their AWD counterparts. That's why the 2019 BMW sDrive30i sees up to 23 mpg in the city, and up to 30 mpg on the highway for a fuel economy rating of 26 mpg combined.
Excellent efficiency, and you still get all the power and performance of a BMW?
Sounds like a great option for NC drivers who are ready to get into a new luxury crossover. Check out new inventory online at Hendrick BMW to see what we have available today.