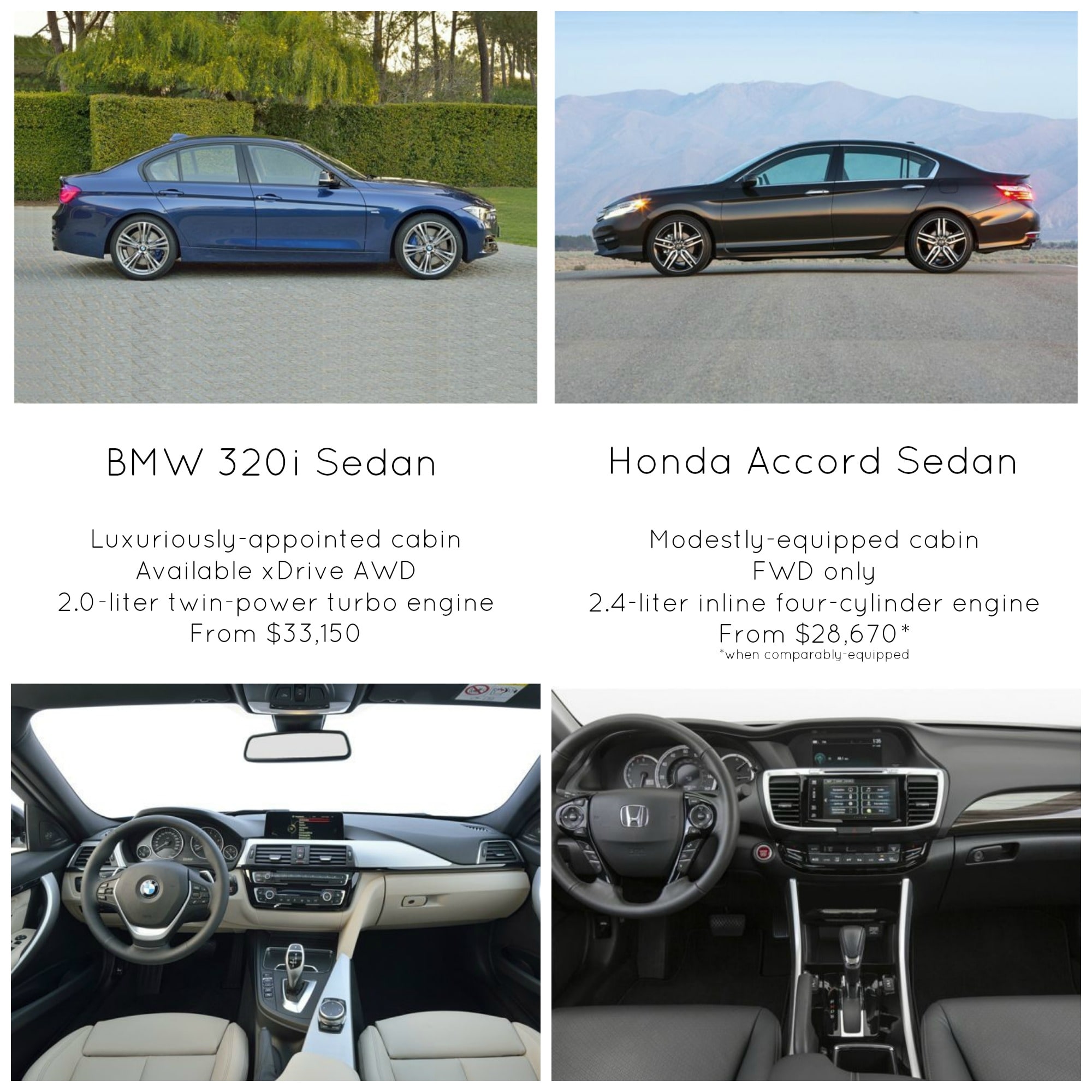 Two surprising competitors square up
Traditionally, vehicle comparisons follow a general courtesy of staying within a limited class or segment. After all, pitting a full-size luxury sedan against a compact economy sedan isn't a very fair fight.
But the new BMW 320i offers such a stellar value, performance, and temperament for the price that it's pushing out of its conventional class, and going head-to-head with any other sedan that it can stare down.
So, let's compare the 2016 BMW 320i sedan vs the Honda Accord; you may find yourself thinking twice about settling for an economy sedan…
read more