Featured BMW 4 Series Inventory in Charlotte, NC
The new BMW 4 Series is one of the most versatile vehicle options within the BMW luxury sports car lineup, offering two engine options, three body styles, two drivetrains, and a wide selection of color and package options. High-tech convenience, comfortable interior seating, classic BMW luxury, and advanced safety features make the new 4 Series lineup an instant favorite for drivers who are looking to get the most for their money. The 4 Series may be a small car, but Charlotte drivers will love its big, bold flavor.
Cabin Comforts and Cargo Space
You might not be thinking much about trunk space when shopping for a compact sports car--but the BMW 4 Series makes it easy to not have to worry. You can find up to 45.9 cubic feet of cargo space in the BMW 4 Series Gran Coupe (a versatile model in the lineup with four doors and a liftback). The Coupe and Convertible models offer a practical 14 cubic feet of storage space in the trunk area for easy storing of luggage, groceries, bags, boxes, and more. In the driver's seat, practicality goes plush, and you find yourself surrounded by state-of-the-art infotainment systems and connectivity options, premium SensaTec or leather upholstery, and a customized interior look and feel.
Design, Styling, and a Signature Look
Coupe and convertible styles offer a splash of bold design to this small luxury car, accentuating the recognizable curves and playful lines of a two-door. The new BMW 4 Series Gran Coupe offers a confident, larger body with the addition of a rear liftback, that both increases available cargo room and makes for a really unique, eye-catching style. BMW roundels, a dual kidney grille, and matching Hofmeister kink accents at the rear windows set this model apart, distinctively, as a pure BMW sports car.
Power to Fit Your Lifestyle
Though the  BMW 4 Series is lavishly luxurious and offers peppy performance, it's surprisingly capable and practical, too; as good for day-to-day driving as well as long-range road trips and weekend excursions. It's helped, in part, by an advanced eight-speed automatic transmission. The entry-level 430i model is equipped with a powerful and fuel-efficient 2.0-liter TwinPwoer Turbo four-cylinder engine--good for 248 horsepower and 258 pound-feet of torque--for stellar everyday performance, to be a comfortable, enjoyable partner on longer drives. Inspired by powerful 3 Series performance, the BMW 440i coupe, convertible, and gran coupe come standard with a 3.0-liter TwinPower Turbo six-cylinder engine, that offers 320 horsepower and 332 pound-feet of torque and is capable of moving from 0 - 60 in as little as 4.6 seconds. With a near-perfect 50/50 weight distribution, the BMW 440i is a true pleasure to drive, on any road and in any weather. All 2019 BMW 440i models are available in rear-wheel or xDrive all-wheel drive.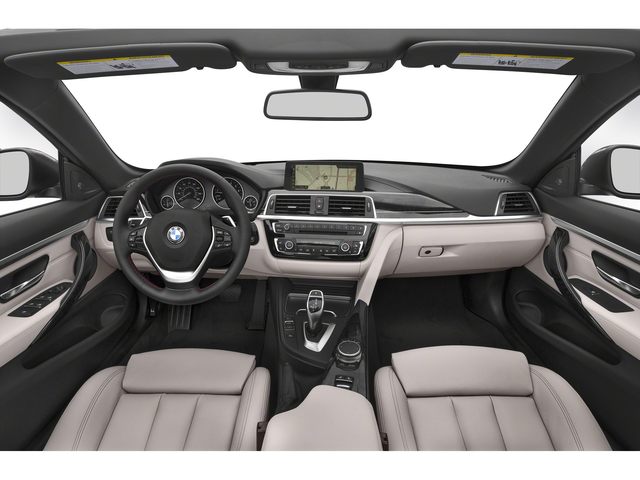 Safety and Technology Features
A variety of BMW tiers and package options give you the opportunity to create an intelligent driving partner than really fits to your life. Available safety features include forward collision warning and mitigation, lane departure warning system, adaptive cruise control, front and rear parking sensors, and blind-spot monitoring. BMW Navigation, iDrive infotainment, premium audio, Apple CarPlay, wireless charging, and a WiFi Hotspot help keep you connected, comfortable, and on your way.

Research a BMW:
>>> Shop BMW Charlotte
>>> Shop BMW Northlake
>>> New BMW Inventory