The 2018 BMW i3 Offers Both Hybrid and Electric Options
The BMW i3 does not blend in. It does not fit with the norm, or subtly match to its surroundings. Its new, and strange, and beautifully different from anything else you'll see in Charlotte. But, that's what makes it so exceptional. That's what makes it a BMW. For 2018, there are two trim levels available, BMW i3 and BMW i3s, and you can choose from many different option tiers: Deka World, Mega World, Giga World, Tera World, and new Technology Package + Driving Assistant.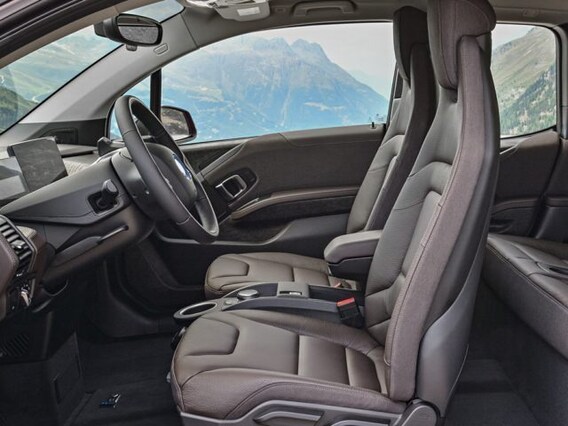 Sustainability is a Priority
With cabin materials including open-pore eucalyptus wood (an easily-sourced and fast-growing wood) and a special type of leather upholstery that was tanned with olive-leaf oils instead of manmade chemicals that produce harmful waste, the BMW i3 supports sustainability on multiple fronts.
Unique, Eclectic, and Aerodynamic
Did you know that the BMW i3 was designed to have less drag than some sports cars? With a drag coefficient of under 0.30 Cd, the sleek new BMW i3 battery-electric vehicle is aerodynamic and able to work with airflow in the city as well as on the highway. Its fluid motion is complemented by signature BMW designs, like roundels and a dual kidney grille.
Eco-Friendly Electric Performance
The 2018 BMW i3 has a battery-only driving range of up to 114 miles--if you choose the BMW i3 with range extender equipped, you can drive up to 180 miles on a single charge. The engine extender found on the BMW i3 line adds a small, efficient gas engine that helps to charge the battery while driving. The electric powertrain is good for about 170 horsepower, but can go up to 181 horsepower.
BMW Technology Equipped
You can have it all--comfort and conscience, versatility and eco-friendliness. The BEV BMW i3 offers features like premium safety features, standard streaming for music, media, and phone calls, dual climate control and automatic cabin temperature settings, a wide and highly responsive touchscreen display, and smart BMW infotainment options.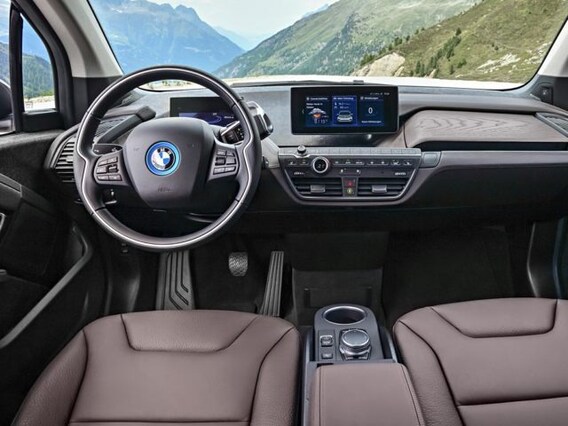 Make an Inquiry